Centre for Science and Environment (CSE) is a non-governmental organisation founded in 1980 by the late Mr. Anil Agarwal, an IIT Kanpur alumnus. He was a visionary, ahead of his time,with a mission, he provided the intellectual leadership to the country's environmental movement. Today, CSE continues the work on his principles, under the leadership of Ms. Sunita Narain.
The Society for Environmental Communications (SEC) was set up in 1992 and launched the fortnightly magazine, Down To Earth (DTE), India's first and only complete magazine on science and environment.
CSE has published a number of books besides films and a few journals, all in the course of its various research activities. CSE also conducts training programmes besides an annual all-India competition to pick the Top 20 environment friendly Schools in India.
CSE Store is a one-stop shop for all your environment information needs. You can order for a variety of products online in an absolutely safe environment. We have tried to make the Store as user-friendly as possible and if you have any kind of feedback, please feel free to write to our Executive Director – Planning & Operations Ms. Jagdeep Gupta at: jagdeep@cseindia.org.
Thank you for visiting us, and we look forward to your support in terms of regular purchase of our information services. That is what will keep us going, and help us in our various research activities. Come, help us help you in making India green! Let's make the world a better place to live in.
Centre for Science and Environment
41, Tughlakabad Institutional Area,
New Delhi-110062, INDIA
Tel: +91 (011) 40616000, 29955124, 29955125, 29956394
Fax: +91 (011) 29955879
E-mail: cse@cseindia.org
Website: http://www.cseindia.org


Branch office
Core 6-A, 4th floor
India Habitat Centre,
Lodhi Road, New Delhi-110 003
Tel: +91 (011) 24645334, 24645335
E-mail: cse@cseindia.org
Sunita Narain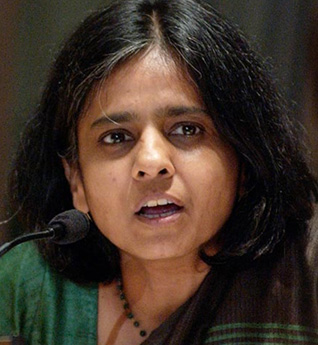 Sunita Narain has been with the Centre for Science and Environment (CSE) since 1982. She is currently the director general of the Centre and the treasurer of the Society for Environmental Communications and editor of the fortnightly magazine, Down To Earth.